Intermediate Bridle Course
---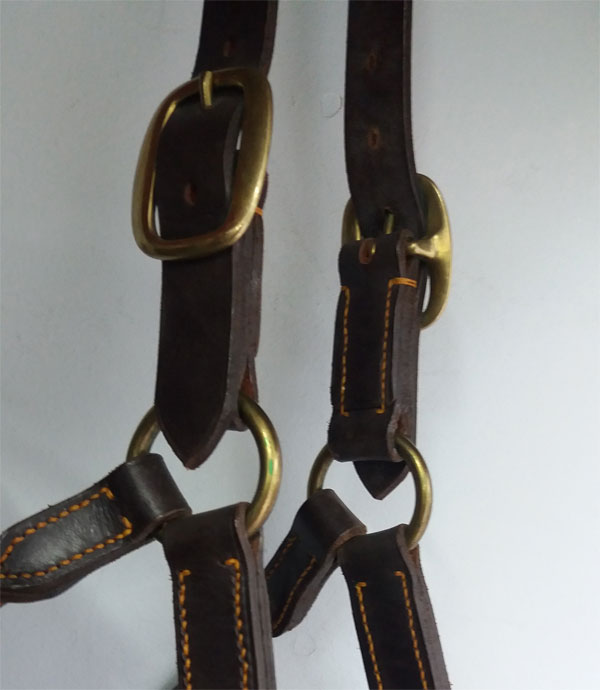 5 days duration
You will make a snaffle bridle in this 5 day course, to your own sizes if you wish.
This may be used as a stepping stone towards Advanced Bridle Making. It is recommended that students will have attended the Basic Bridle Making Course or have some experience of hand stitching.
How to measure a horse for a bridle
Types of leather used in bridle making
How to make a full size snaffle bridle
How to achieve a show-standard of finish
Tools, leather and buckles will be supplied by the school or students may bring their own.
(A list of tools required can be obtained prior to starting the course)
A certificate of attendance will be awarded at the end of the course.
enquire about this course
Pat
I made a beautiful bridle for my Clydesdale. Karen explained what measurements I needed to take before the course and checked them to ensure they made sense before I started to make it. I had a wonderful time and can't wait to attend another course.
Sharyn
So far I have completed four courses at Saddlery Training Scotland. I am not a group type person so I was apprehensive on the first day of Basic Leatherwork. I could not have enjoyed myself more. Karen and Philip put me at ease straight away.
The instruction is clear and very hands on. The groups I was with consisted of a maximum of 2 others so the tuition attention you get is excellent. Everyone is able to work at their own pace, but without realising it the day is structured and covers a great deal.
Tea break is always welcome, by that point I have normally hit a learning wall. But with a chocolate fix and a cuppa, I was refreshed and ready to crack on! I cannot recommend the courses highly enough. I am desperate to continue with more.